Adult Education Classes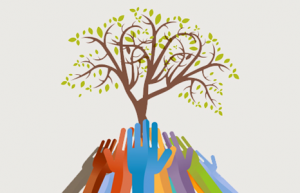 COME LEARN WITH US! COME EXPLORE JUDAISM WITH OUR TALENTED STAFF AND LEADERS!
OPPORTUNITIES FOR ALL LEVELS!
All of our classes are open to the community
adult education and family brochure 2021-2022- coming soon!
Weekly Classes:
STARTING Tuesday, October 12, 2021 Tuesdays for 30 weeks – 7:00 – 8:30pm - THIS CLASS WILL BE ZOOMED ONLINE
MELTON LEARNING FOR WONDERING ADULTS with Rabbi Zimmerman
Melton Session:

Ethics of Jewish Livingclose
How do Jewish teachings shed light on contemporary issues such as the environment, inter-personal relationships, end-of-life decisions, and stem-cell research? Ethics of Jewish Living explores the wisdom of ancient and modern rabbis, scholars and thinkers, offering multiple Jewish approaches to conducting our lives in the communal and private spheres.This course is normally taken in conjuction with Crossroads of Jewish History.

Table of Contents
Lesson 1 - Equity and Justice: Moral Awareness within Judaism
Lesson 2 - Jewish Approaches to Making Ethical Decisions (Part 1)
Lesson 3 - Jewish Approaches to Making Ethical Decisions (Part 2)
Lesson 4 - Power of the Spoken Word
Lesson 5 - Social Media Ethics
Lesson 6 - Organ Donation
Lesson 7 - The Significance of Human Life
Lesson 8 - Suicide
Lesson 9 - Personal Virtues
Lesson 10 - Honoring Aging Parents
Lesson 11 - Sexuality and the Institution of Marriage
Lesson 12 - Ethics in Marriage
Lesson 13 - Ethics in Divorce
Lesson 14 - Fertility Treatment
Lesson 15 - Abortion
Lesson 16 - Gender Fluidity
Lesson 17 - Euthanasia and End-of-Life Decisions
Lesson 18 - Artificial Intelligence (AI)
Lesson 19 - For You, or For Me
Lesson 20 - Individual or Community: All for One, or One for All
Lesson 21 - Gemilut Chasadim
Lesson 22 - Ransoming Captives
Lesson 23 - The Imitation of God
Lesson 24 - Tzedakah Priorities
Lesson 25 - Making an Honest Living
Lesson 26 - Jewish Universalism and the Seven Noachide Laws
Lesson 27 - Jewish War Ethics
Lesson 28 - Environmental Ethics
Lesson 29 - Animal Experimentation
Lesson 30 - A Code of Jewish Living
Cost: For Beth Shalom members - $100 for the first 15 sessions, $200 for the entire year. Couples can share a book and can pay $150 for 15 and $300 for the whole year. A person can sign up for 15 now and then again for the next 15 in Jan.
CLICK HERE for the Registeration Link for an individual
To register as a couple, contact Tayla Gorsetman at 917-497-1126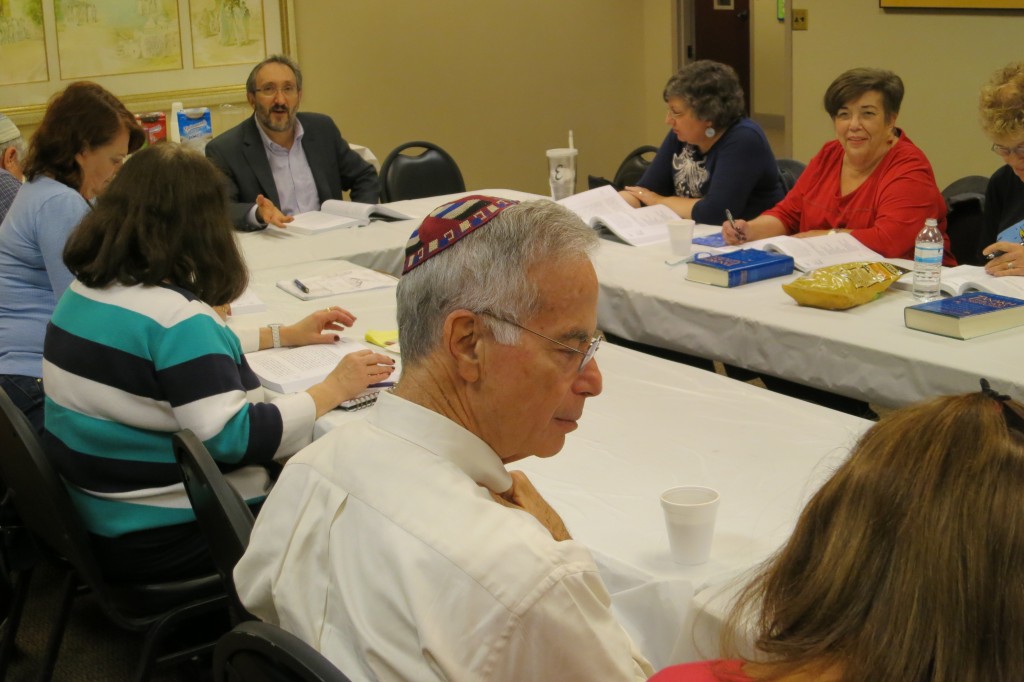 Weekly Classes:
Thursdays – 11:30 a.m. – 12:30 p.m. - Presently, this class is being zoomed on line - PARASHAT HASHAVUA (weekly Torah portion) CLASS with Rabbi Zimmerman.
Join us for a weekly study class of the Torah portion. Grab your lunch or snack. New participants are always welcome. This is an ongoing class. To join the discussion, CLICK HERE
Monthly Classes:
STARTING Monday, October 11th Mondays 7:30 p.m. – 8:45 p.m.
CHAI MITZVAH
This year's class covers "Women of the World". It will be a eight- month course covering sixteen Jewish women who have made a difference in our lives. We will be meeting the second Monday of the month at 7:30 p.m. at Beth Shalom Synagogue. We will learn about the lives of Jewish women through the ages and learn of their accomplishments and achievements. These classes will be discussing these women's lives and their impact on the world and on us. What did they do that might have changed the environment they lived in or what did they do that might have changed us personally? Sign up for WOW – Women of the World who made a difference. Here are the dates of the classes:
Monday, October 11, November 8, December 13, January 10, February 14, March 14, April 11, and May 9. The course will cost $10 which will cover the course content binder. If you are interested in joining our class, please contact me at marshakfish@gmail.com.
Saturdays around noon - ON HOLD EAT, PRAY LEARN...KIDDUSH

U
Join us to pray, then enjoy our fabulous Kiddush lunch and stay for dynamic discussions in Kiddush U, with inspiring guest speakers. Learn about important people and events that made an impact on Jewish history or current issues that are in the news. Watch the eBlast for upcoming topics and dates.
WOMEN'S ROSH CHODESH GROUP- Details to follow
On the first of each Jewish month, women around the world gather for learning and spiritual exploration. Join other women for a time of renewal and celebration. The group will determine each month's programming.
Meetings will take place monthly on Rosh Chodesh. Check your weekly email for the opening program and future dates.
For more information contact Linda at: Linda@bethshalom.net
Sundays,10:00am MEN'S CLUB LUNCH & SPEAKER - Details coming soon
Come for a delicious Sunday brunch with lox and bagels and stay for interesting and educational speakers.
Join us at 9:30am for minyan and then a yummy brunch prepared by the Men's Club, followed by a speaker. Brunch is $7 per person and there is no cost for the speaker.
Watch the eBlast for dates and topics.
Mon, May 16 2022 15 Iyyar 5782