Adult Education Classes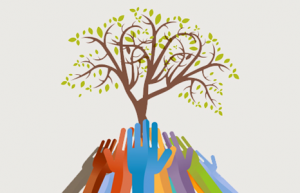 COME LEARN WITH US! COME EXPLORE JUDAISM WITH OUR TALENTED STAFF AND LEADERS!
OPPORTUNITIES FOR ALL LEVELS!
All of our classes are open to the community
adult education and family brochure 2019-2020- coming soon!
Weekly Classes:
Tuesdays – 6:30 – 7:00 pm-- ON HOLD
NOSH 'N' DROSH with Rabbi Zimmerman
Join us for a nosh and relaxed discussion with Rabbi Zimmerman. This is an engaging opportunity to deepen your current understanding of Judaism and explore current and relevant Jewish topics. This class is currently studying Pirkei Avot, Ethics of the Fathers, "ethical wisdom from the Talmud".
Tuesdays – 7:00 – 8:30pm - THIS CLASS WILL BE STREAMED ONLINE
MELTON LEARNING FOR WONDERING ADULTS with Rabbi Zimmerman
March 31, 2020 - June 2, 2020 Melton Session: Sinai to Seinfeld
Learn and laugh with a treasure of irresistible jokes about
everything from the Israelite relationship with God to the growing
divide between cultural and religious Judaism in the early 21st
century. Treating Jewish jokes as text, this course invites students
to analyze and interpret the evolving concerns, styles, rhythms,
preoccupations, and values of the Jewish people that lie buried in
words that make us laugh, and bond us as a people.
Cost: $100 Individual; $150 Couple
CLICK HERE to register for an individual
To register as a couple, contact Judy Kaminsky at 678-812-3723
Thursdays – 11:30 a.m. – 12:30 p.m. - This class is being streamed on line
PARASHAT HASHAVUA (weekly Torah portion) CLASS with Rabbi Zimmerman.
Join us for a weekly study class of the Torah portion. Feel free to bring your kosher lunch. New participants are always welcome. This is an ongoing class so please call the office for the upcoming dates.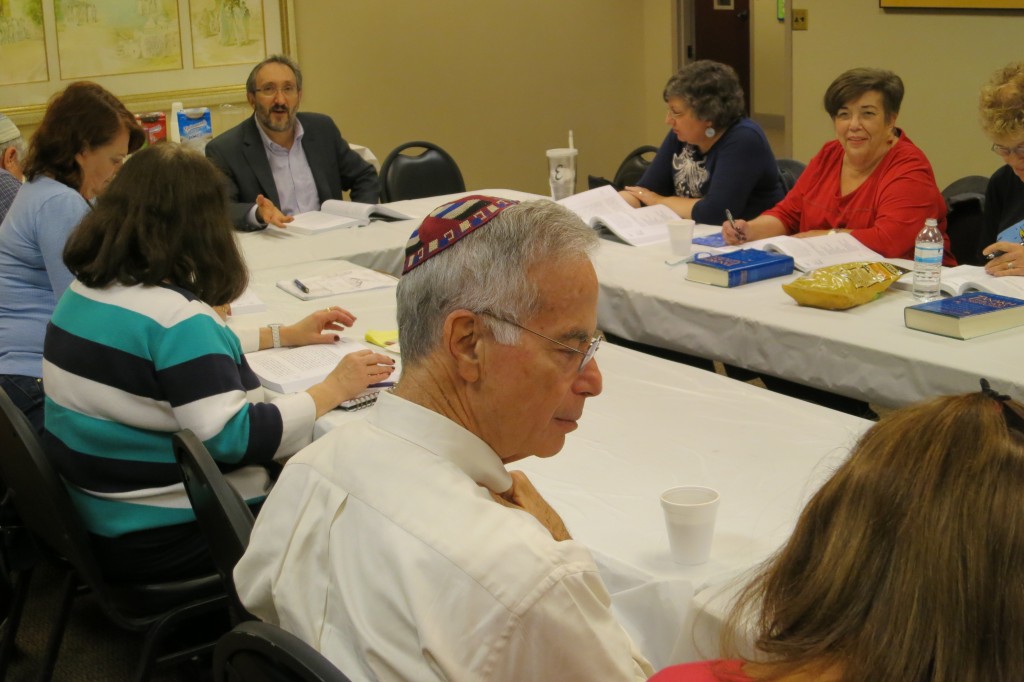 BEGINNER HEBREW COURSE
Have you always been wanting to learn Hebrew but were too apprehensive to start? Now you can join fellow congregants to learn basic Hebrew reading skills. By this summer, you could be following along with your friends during services
Class will meet weekly No Fee. One Time Book Fee: $20
CLICK HERE for more details or contact Linda at: Linda@bethshalom.net
Monthly Classes:
Saturdays around noon EAT, PRAY LEARN...KIDDUSH

U
Join us to pray, then enjoy our fabulous Kiddush lunch and stay for dynamic discussions in Kiddush U, with inspiring guest speakers. Learn about important people and events that made an impact on Jewish history or current issues that are in the news. Watch the eBlast for upcoming topics and dates.
Mondays 7:30 p.m. – 8:45 p.m.
CHAI MITZVAH
Join us for this educational program sponsored by the Beth Shalom Sisterhood.
Chai Mitzvah is an adult Jewish engagement initiative, asking the question, "What do you want your adult Jewish life to look like?" and guides participants in answering that question through study, spirituality and social action.
Embarking on our fifth year, we are inviting all former students of Chai Mitzvah to sign up for this year's program called Aseret, the study of the Ten Commandments ( one each session).
We will start with two mini sessions starting June 17th. Class will meet monthly throughout the year in the Beth Shalom Chapel from 7:30 pm to 8:45 pm.
The fee is $36 per person which covers all materials. Our goal is to educate, enlighten, and encourage our participants to learn and to act upon those values and spiritual beliefs that create the total person.
For more information, contact Marsha Fish at marmarfish@aol.com
WOMEN'S ROSH CHODESH GROUP
On the first of each Jewish month, women around the world gather for learning and spiritual exploration. Join other women for a time of renewal and celebration. The group will determine each month's programming.
Meetings will take place monthly on Rosh Chodesh. Check your weekly email for the opening program and future dates.
For more information contact Linda at: Linda@bethshalom.net
Sundays,10:00am MEN'S CLUB BRUNCH & SPEAKER
Come for a delicious Sunday brunch with lox and bagels and stay for interesting and educational speakers.
Join us at 9:30am for minyan and then a yummy brunch prepared by the Men's Club, followed by a speaker. Brunch is $7 per person and there is no cost for the speaker.
Watch the eBlast for dates and topics.
Thu, April 2 2020 8 Nisan 5780