We are working hard to facilitate ways to remain "virtually" connected while having to remain physically apart for the time being.
Please click on the above graphic for the latest details.
Online Schedule: Broadcasting with Beth Shalom
Click for: Sanctuary Streaming
Attend In-Person Shabbat - Sign-up: Click Here
Reserve your date to sponsor a Virtual Shabbat!
ADULT EDUCATION STARTS SOON!
Melton Class
with Rabbi Zimmerman
Midrash Through Melton: Bereshit (Genesis) 2
Class is now scheduled to begin late October or early November
This course follows the development of the first Jewish family, from "The Birth of Two Nations" and "Stolen Blessings" to "Reunion in Egypt" and "Blessing the Grandchildren." These stories of sibling rivalry, wrestling with an angel, palace seduction, rape, and reconciliation provide some of the most dramatic and iconic images that reverberate across the millennia. Class is virtual via Zoom.
Cost is $100 members, $150 couples and non-members. To register,
Individuals (members), CLICK HERE. Couples & Non Members, contact
Tayla Gorsetman at tayla.gorsetman@atlantajcc.org
------------------------------------------------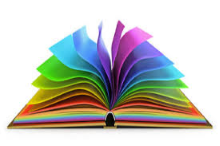 Rabbi Zimmerman's Parashat Hashavuah Class
Thursdays 11:30am -
Class is scheduled to begin in late October or early November
Join us virtually for a lively study session and discussion of the weekly Torah portion (Parashat HaShavua). Bring your lunch or snack and join us:
MAKE OUR HOME, YOUR HOME
Welcome to Congregation Beth Shalom, one of the most dynamic Conservative, egalitarian synagogues in the north Atlanta area (Dunwoody, Sandy Springs, Peachtree Corners and nearby Johns Creek) – not far from the JCC.
We are an inclusive, spiritual Jewish community, providing a warm, nurturing environment where we pray, learn, educate, and perpetuate Torah and Jewish values, while serving the greater community. We are a shul with a strong culture of welcoming, where all our members can learn, pray and become an integral part of our extended family.
Beth Shalom is committed to being a meaningful spiritual home for all of our members regardless of background, age, stage of life, gender or sexual orientation. Whether you are Jewish or the Non-Jewish member of a Jewish Family, you can find a home at Beth Shalom.
Journeys is a monthly digital publication produced by USCJ to engage and inform individuals of all backgrounds who wantto be part of an authentic and dynamic Jewish experience and advance its critical role in the world. To read the latest issue of Journeys, please click here.
Thu, October 29 2020
11 Cheshvan 5781
Friday Night
Candle Lighting

: 6:28p
Friday Night Services

: 6:30p
Shabbat Day
This week's Torah portion is

Parshat Lech Lecha
Click on the pictures for details
Click Here to Sign Up for "Live In Person Shabbat Services"
Curbside Brunch is every other week!
Order Today!
Register Your Child today for 2020-2021 Preschool.
Thu, October 29 2020 11 Cheshvan 5781