BETH SHALOM GIFT SHOP
VOTED BEST JUDAIC GIFT SHOP IN TOWN!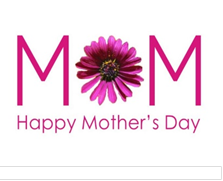 Spring and Summer...we are ready for all your gift giving needs.
Mother's day, father's day, wedding, bar or bat mitzvah, new baby and more.
Contact your gift shop to make an appointment to shop.
REMEMBER OUR MOTTO:
"CALL US AND WE WILL COME"
(Appointments only)
CHECK US OUT - BEST SELECTION OF TALLIT IN TOWN!
YOU GET MITZVAH POINTS FOR SHOPPING WITH US.
IF YOU HAVE A SIMCHA COMING UP, DO NOT FORGET TO REGISTER FOR GIFTS AT YOUR GIFT SHOP.
MAKE YOUR APPOINTMENT TODAY...
Sheila Schwartz 770-671-1667 Regina Newman 770-455-6208 Marcia Moneit 678-523-8538
For invitations and Kippot, call Ilene Prater at 404-444-8550
Come In To See More Of Wonderful Judaic & Holiday Selection!
A PURCHASE FROM THE GIFT SHOP SUPPORTS BETH SHALOM
Wed, June 23 2021 13 Tammuz 5781